The newest
yacht
from
Drettmann Yachts
has been launched. She is a pocket-sized yacht coming in at 24-meters LOA and with a rugged look that is softened by modern lines and edges. This yacht is designed as an explorer type vessel and as cute as she appears in design, the 135-tonne yacht is built as a no-nonsense small ship but with all the creature-comforts, not sacrificing luxury as a result of being an explorer.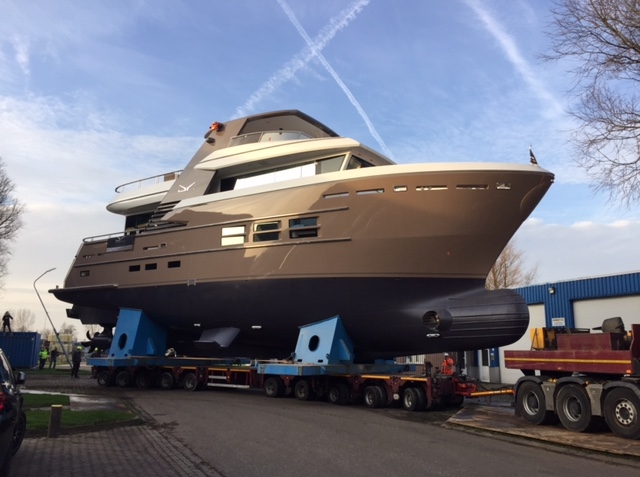 For a closer look, this yacht will make her debut at the Dusseldorf Boat Show coming up later this month.There are a number of great features onboard the new DEY (Drettmann Explorer Yacht) and some that may surprise many for a yacht of this size. This is particularly evident from features such as the spacious beach club with sauna and lounge area, or the diesel-electric POD drive which not only makes the yacht more economical, comfortable and simpler to sail, but simultaneously enables efficient use of space. "The new drive system is based on tried-and-tested technology, but this is the first time that it has been used in a yacht of this class anywhere in the world.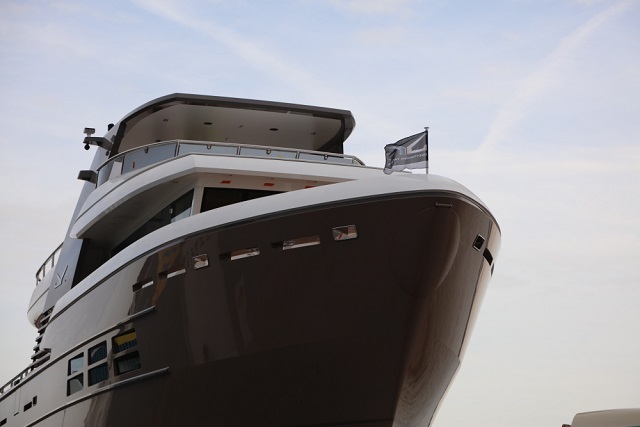 This makes
sailing
much more fun, makes the vessel perfectly easy to steer, reduces maintenance and optimizes energy utilization. This is just one of the many new features we are proud of," states Claudia Drettmann.The vessel's finished appearance is very nice too with a copper-like hull colour and instead of only traditional white on the superstructure, they continued accenting and echoing the bold hull in areas of the superstructure. Guests will exist comfortably onboard having three spacious decks to choose from to live-out their activities. The lower deck is where most of the accommodation will be situated while the forward main deck will carry the owner's suite in the standard configuration. The design overall is by Drettmann and Focus Yacht Design while the interior is a collaboration between Claudia Drettmann and Focus Yacht Design. She will have capacity for approximately 18,000 LT of fuel and 2,000 LT for fresh water holding. Top speed for the 23.90-meter yacht is expected to be 12-knots and at that speed her range is calculated to be in the region of 5,000 nautical miles and even further slower.